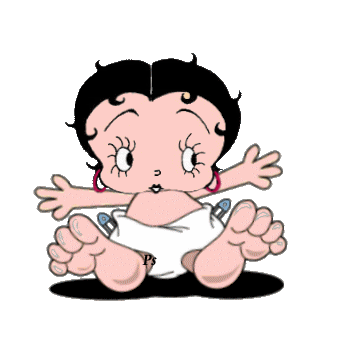 2011 End-of-Year Listicle // Year-in-Review
Here she is, everyone. My "baby." For the third year running, I've compiled a list of the funniest, grossest and most confusing posts of the year. And oh, what a year it was. 2011 was so packed with wonders and delights that the "Year-in-Review" portion is triple the crazy of last year's, with a comprehensive breakdown of trends, awards, fun facts and favorite subjects from the last 12 months. Thank you as always to those who have contributed submissions to the blog, for without you and your crazy friends, this site would not exist!
Now, let's relive the year's most precious memories…
Top 20 STFU, Parents Posts of 2011 
20. Woe is Mom - Autumn Edition
18. Leaderjacking - Girl Scouts
17. Placenta as Art
16. Story Hour - 15 MONTHS OLD
15. No Rum!!!
14. Our Kids are Awesome - Odin Edition
13. Woe is Mom - Toile Fabric Edition
12. Screaming Babies in Restaurants
10. Mama Drama - Suggestions/Advise
9. MommyJacking - Don't Be So Modest
7. Intactivists
6. MommyJacking - D-Day Edition
4. Fright Fest - Freaky Tattoos
3. In Anticipation Of The Big Day (Related: Plans)
2. Poop Skating
1. KIDS IN THE COMMUNITY (+ Part 2!)
++ BONUS "Fun Facts, Awards & Trends" Year-in-Review ++
*Posts with the most comments: It's a Choice, Starbucks and Ethical Vaccines
*Most Controversial Posts: Birth Doll, Walmart Greeter, RIP Steve Jobs, and It's Official
*Douchiest Dads: House Explosion and Douche Alert
*Top 3 Round-Ups: Boy Parts, Birthdays Trend Report and My Kid Is Awesome 
*BirthdayJacking Trend: Logan's Day, Happy Birthday Grandma, One-Two Punch and September 11th
*Most Depressing DeathJackings: RIP Justin, RIP Cindy and All Dogs Go To Heaven
*2011 was the Year of the Documom. Standouts include Strep Yet Again, Documoms Round-Up and Fright Fest: Documoms Edition. Surgical "favorites" include Mommies Boo Boo, E.'s Appendix and Mackenzie's Cervix.
*2011 was also a CRAZY Year of Poop. Insane posts include Pull a Poop, Ginsu Knife, Poop Rocks + Dump Truck, Rectal Prolapse, Poostache, Covered in Poop,P-O-O-P, Sunoco Poop 
*Most Discussed Dead Guy: Osama bin Laden (I, II, III, IV, V, VI, VII, VIII) 
*Most Discussed Subject: Motherhood (I, II, III, IV, V, VI, VII, VIII)
*Last but not least, Sanctimommy wins Best New Category with classics like Vocabulary, KIDS IN THE COMMUNITY, Prague and Starbucks.
2011 has been chock full of awesome stuff on the blog like a colorful redesign, packaged posts, a finalist nod in the Shorty Awards, contributions to The Hairpin and a regular column on Mommyish. I spoke at a conference and a storytelling night (both of which were terrifying experiences), and I especially enjoyed being a guest on The Mike & Judy Show.
Together we all survived Fright Fest, drooled over Selfish Bitch Cupcakes, passed the 1000th post mark, and engaged in infuriating and exhausting debates on the Facebook page. Suffice it to say, it's been a fun year. 
I've got a bunch of things lined up for 2012, including some exciting surprises, the blog's third birthday, and an ID reveal (!), so I hope you'll continue to join me in exploring the annals of parent overshare. Thanks so much for reading!
- B.